The legal tender in the territory of the Republic of Armenia is the national currency - the Armenian dram.
There are exchange offices all over the city. Exchange points do not impose additional fees. The exchange rate may differ from place to place, but not by much, depending on the bank they are affiliated with. You can check out the official daily exchange rate set by the Central Bank of Armenia at cba.am or rate.am.

There are seven denominations of paper money: 1000֏, 2000֏, 5000֏, 10000֏, 20000֏, 50000֏, 100000֏ drams.
There are six denominations of coins: 10֏, 20֏, 50֏, 100֏, 200֏ and 500֏ drams.
AVERAGE PRICES
Food
---
Water 0.5 liter bottle - 150 ֏

White bread, 0.5 kg - 350 ֏
Lavash, 1 kg - 500-600 ֏
Milk, regular, 1 liter - 450 ֏
Eggs, packing for 6 pieces - 600 ֏
Bottle of wine - 3000 ֏
Local excellent beer, 0.5 liter bottle - 450 ֏
Pack of cigarettes - 700 ֏
Set of Armenian sweets and dried fruits - 4000 ֏
Visiting cafes and restaurants
---
Fast food - 1500 ֏

Meals in an inexpensive restaurant - 5000 ֏
Meals for 2 people, mid-level restaurant, three courses - 13000 ֏
Coffee - 600-1500 ֏
Glass of wine - 2000 ֏
Glass of beer - 800 ֏
Transport
---
Ticket, local city transport, including metro - 100 ֏
Taxi, minimum fare - 600 ֏
Taxi, tariff for 1 km - 100 ֏
Taxi, price for 5 minutes of waiting, normal tariff - 100 ֏
Car rental, day - 25000 ֏

Gasoline, 1 liter - 500 ֏
Armenian money - 1,000 dram banknote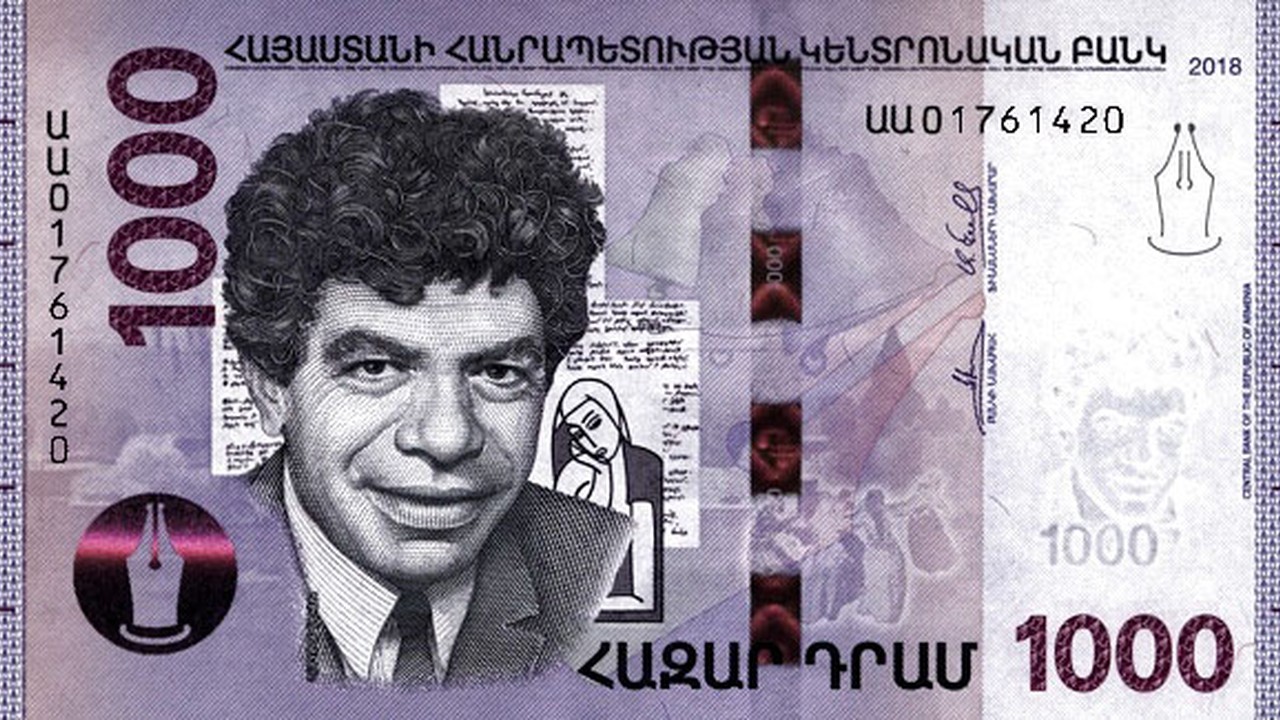 Armenian money - 1,000 dram banknote
Armenian money - 2,000 dram banknote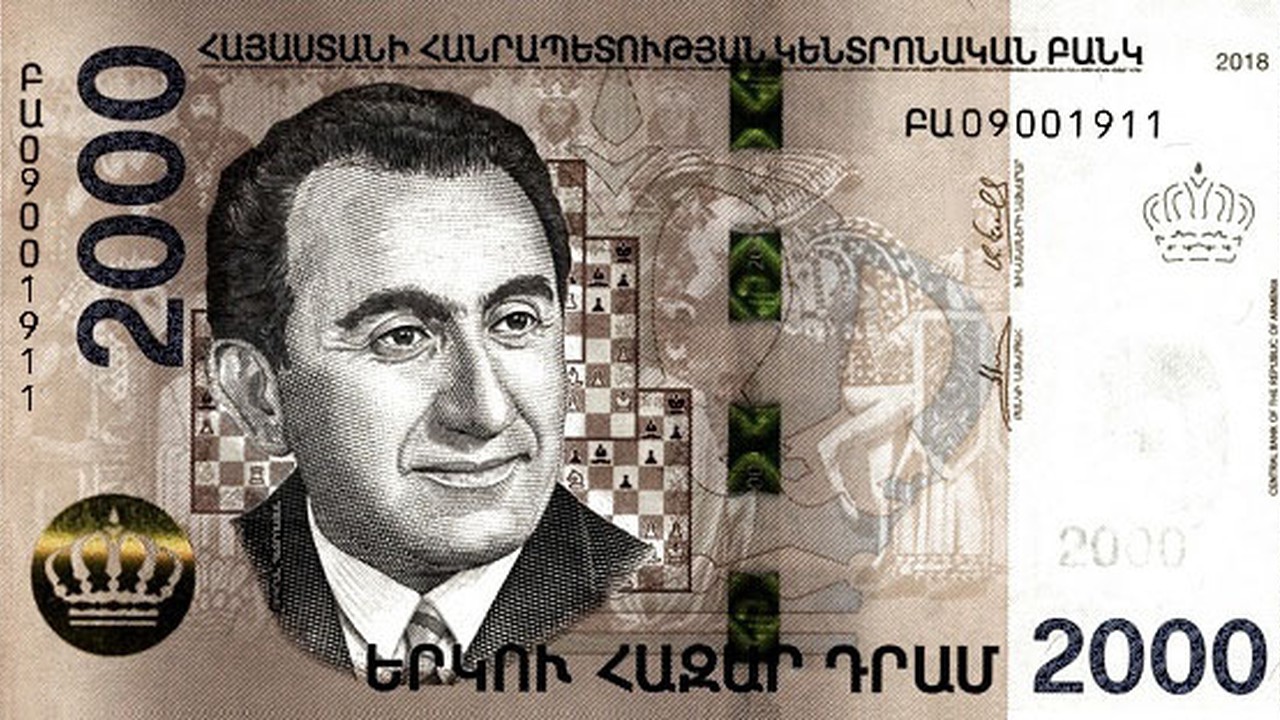 Armenian money - 2,000 dram banknote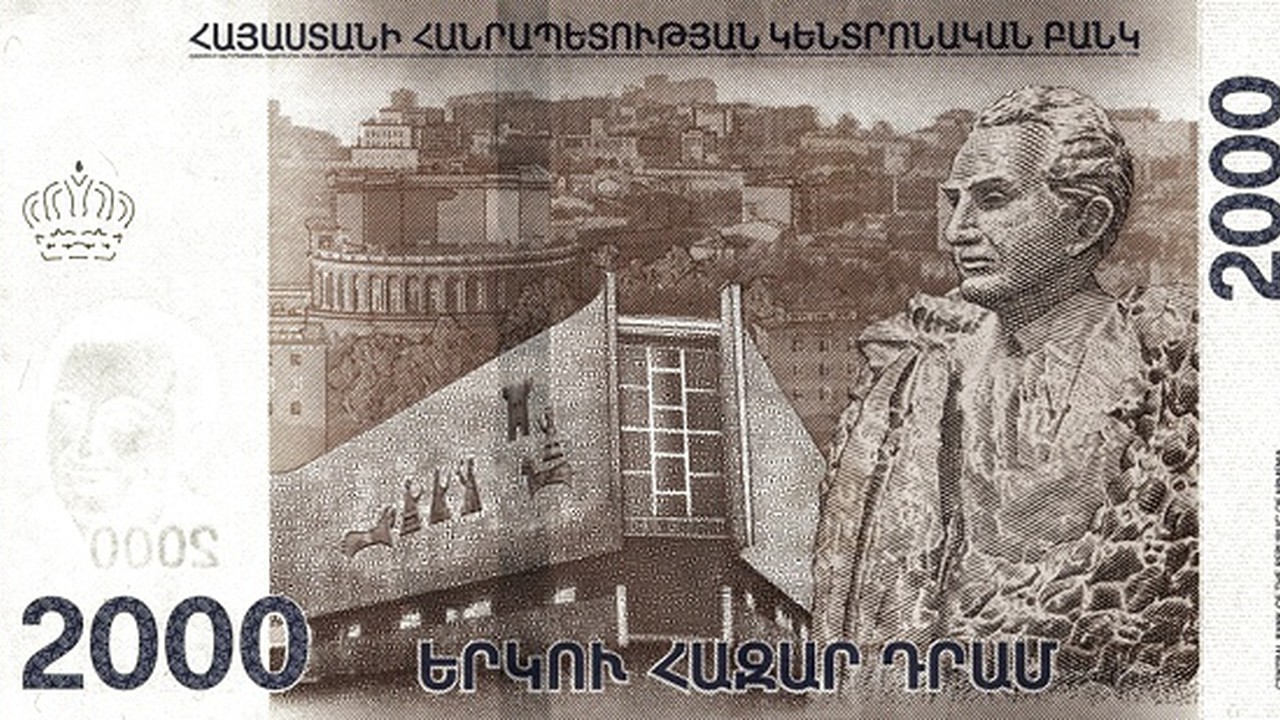 Armenian money - 5,000 dram banknote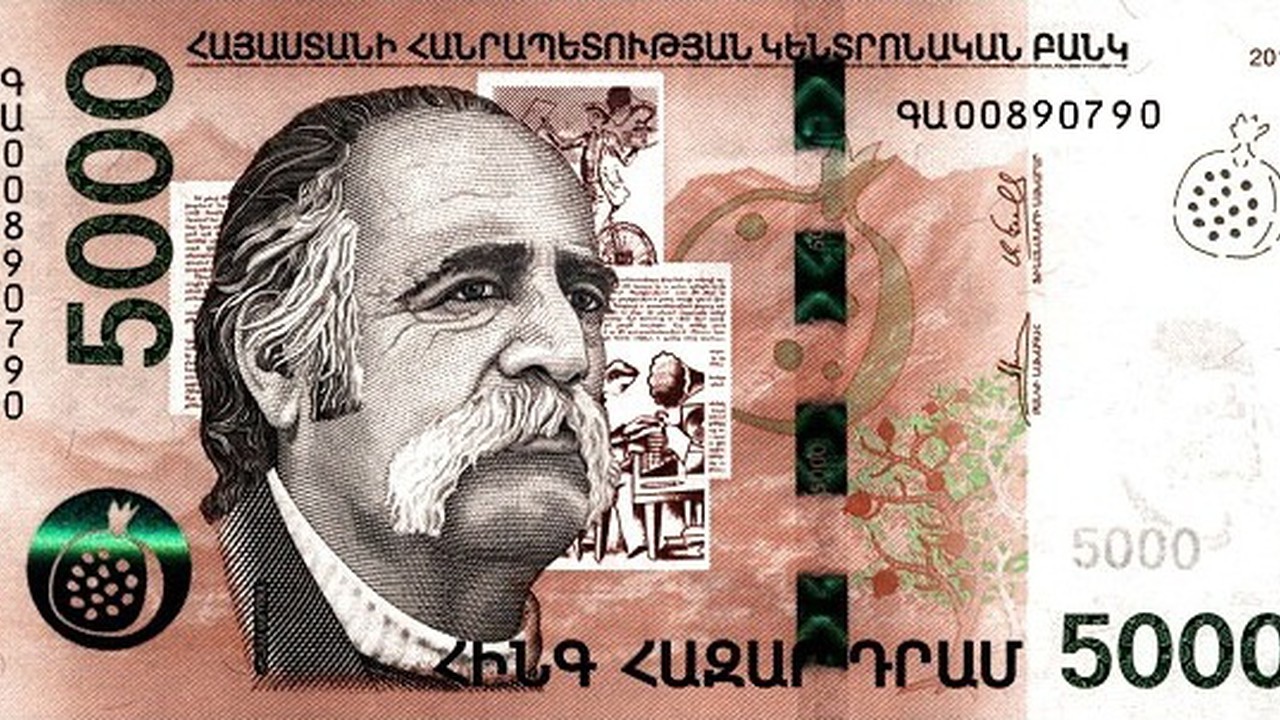 Armenian money - 5,000 dram banknote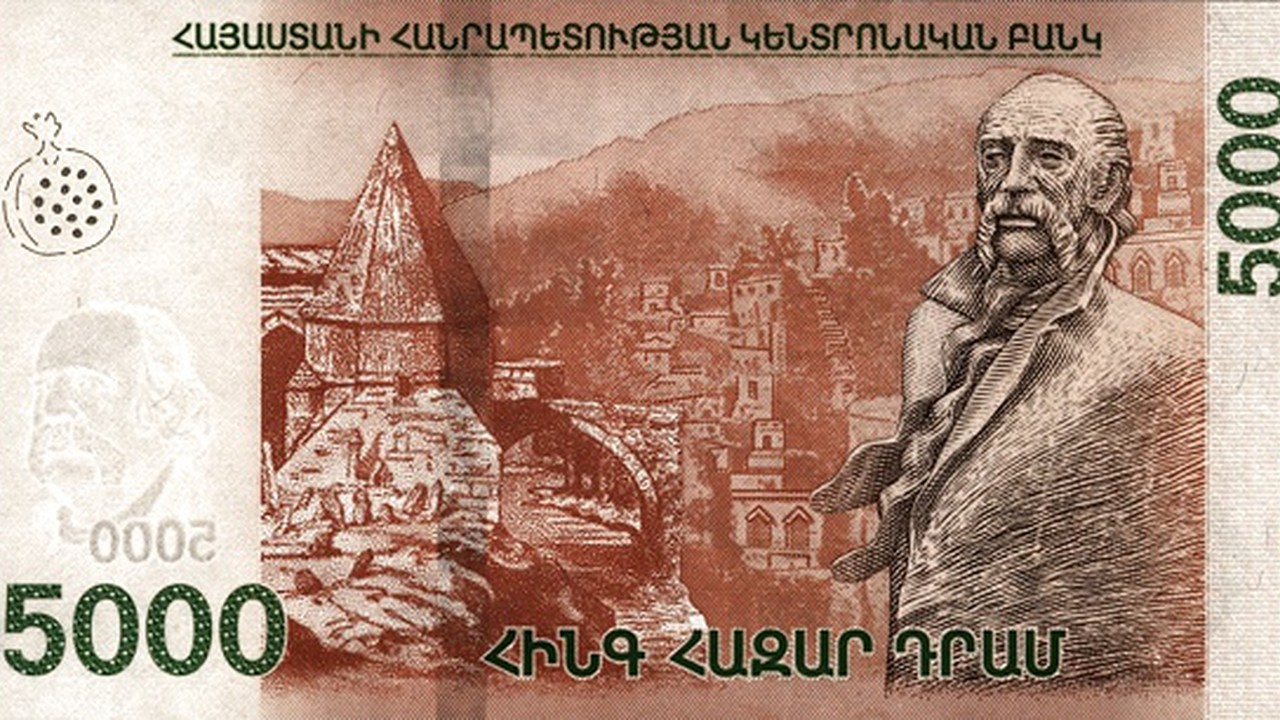 Armenian money - 10,000 dram banknote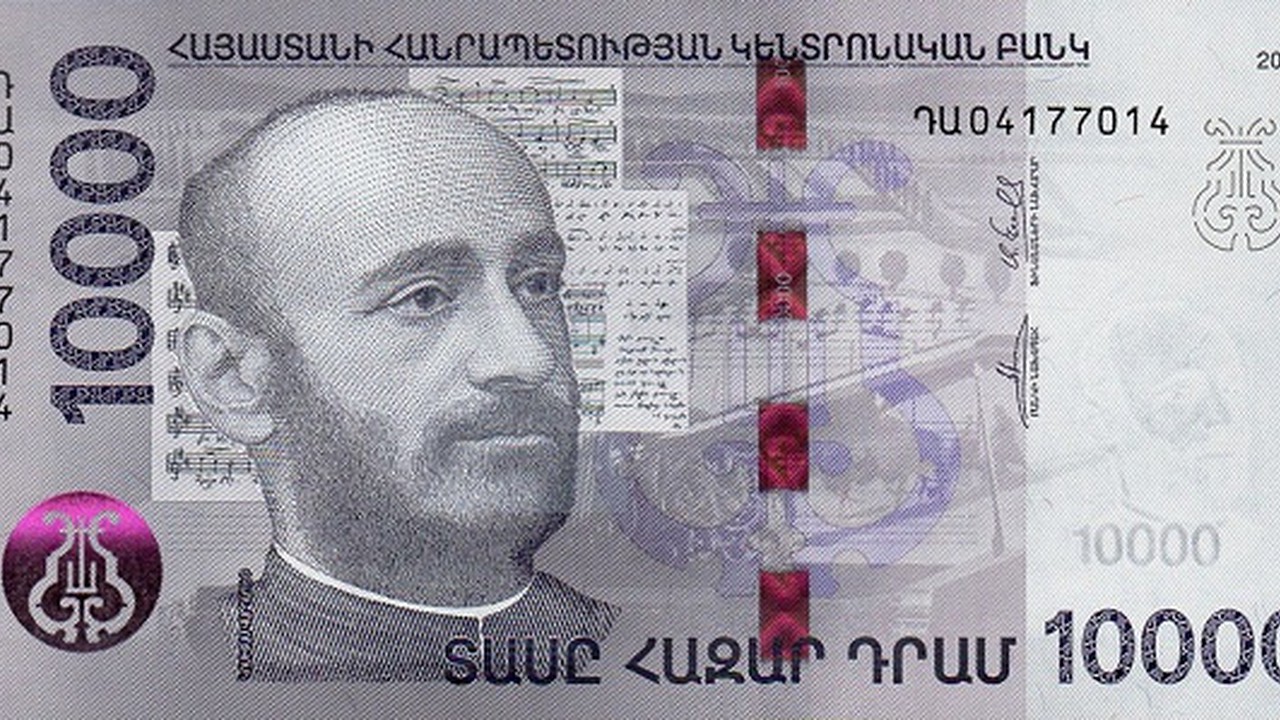 Armenian money - 10,000 dram banknote
Armenian money - 20,000 dram banknote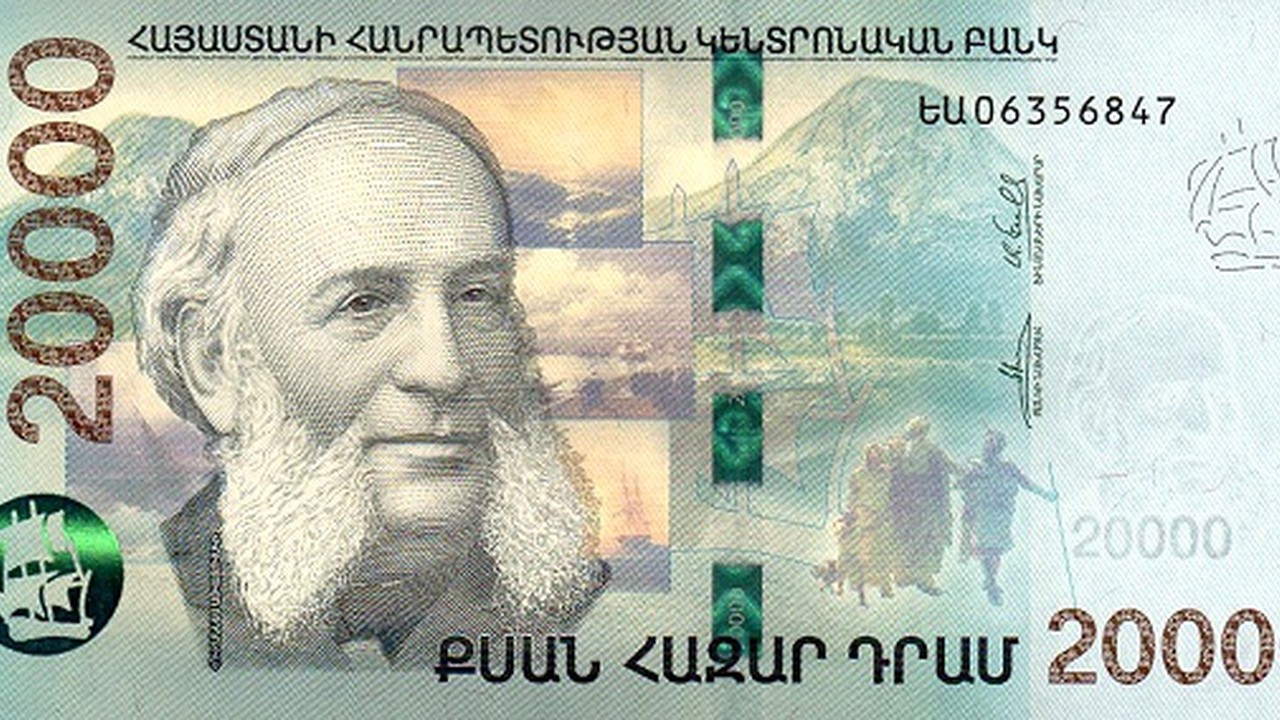 Armenian money - 20,000 dram banknote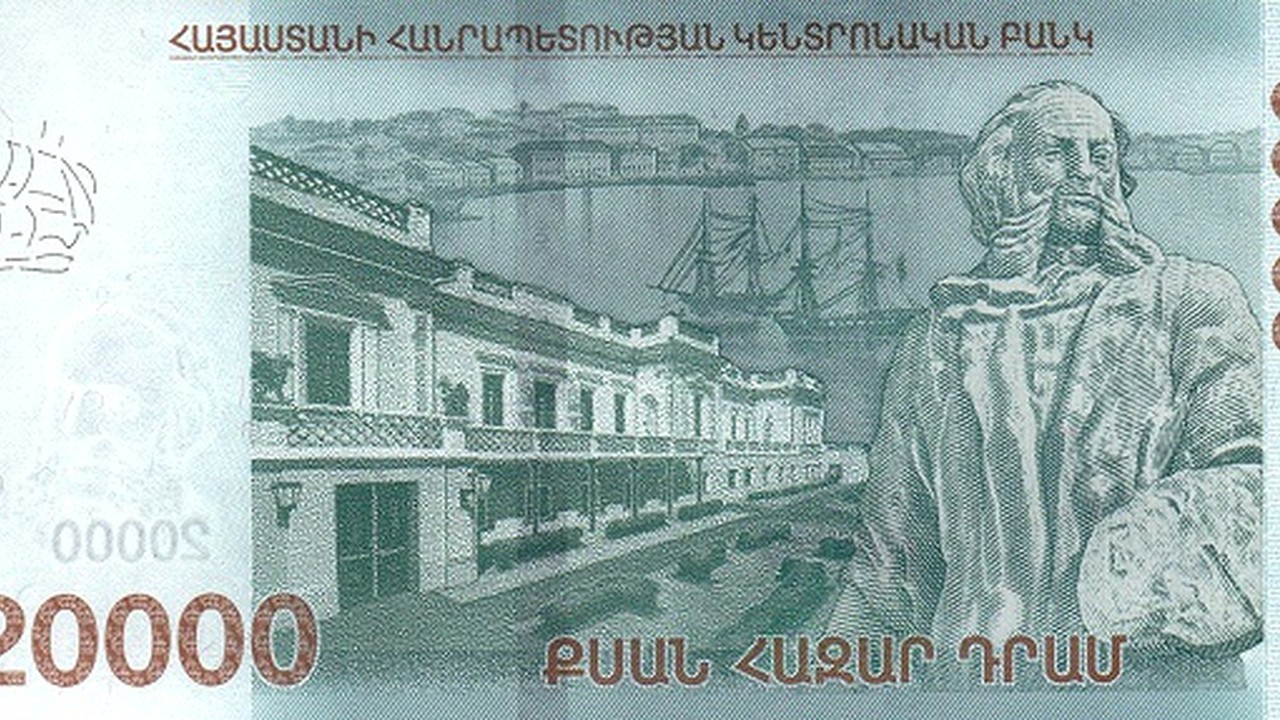 Armenian money - 50,000 dram banknote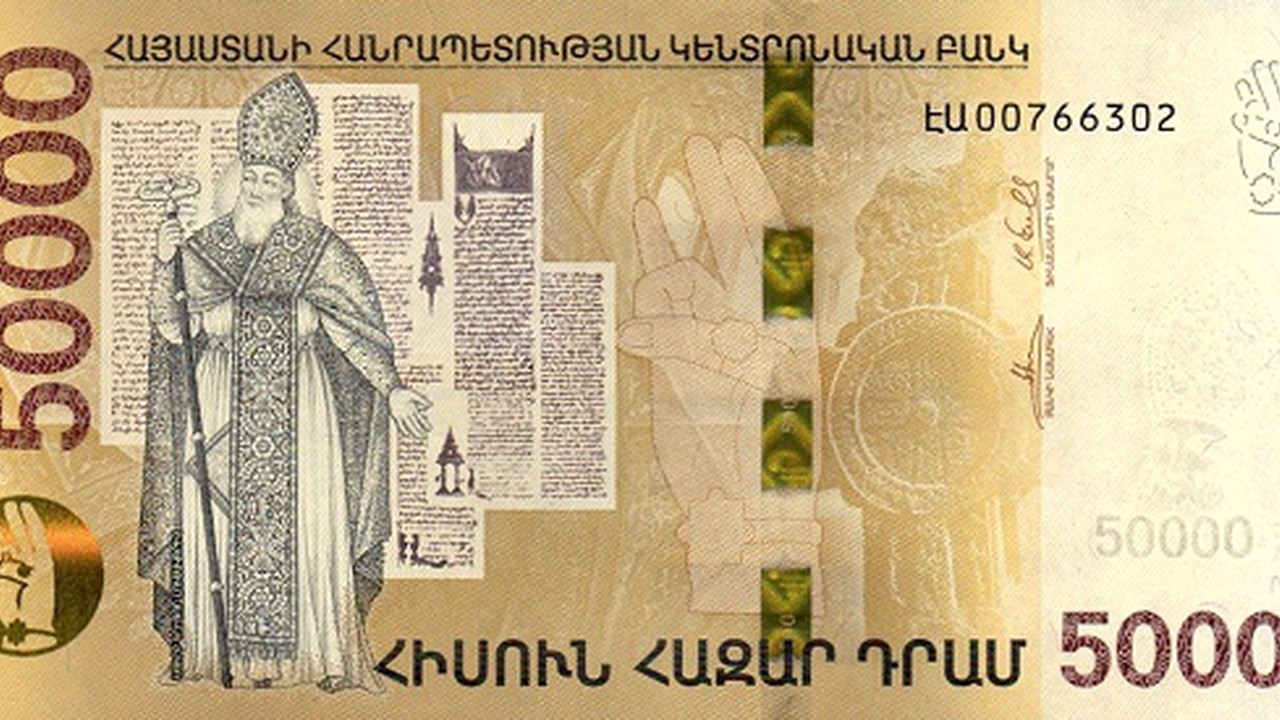 Armenian money - 50,000 dram banknote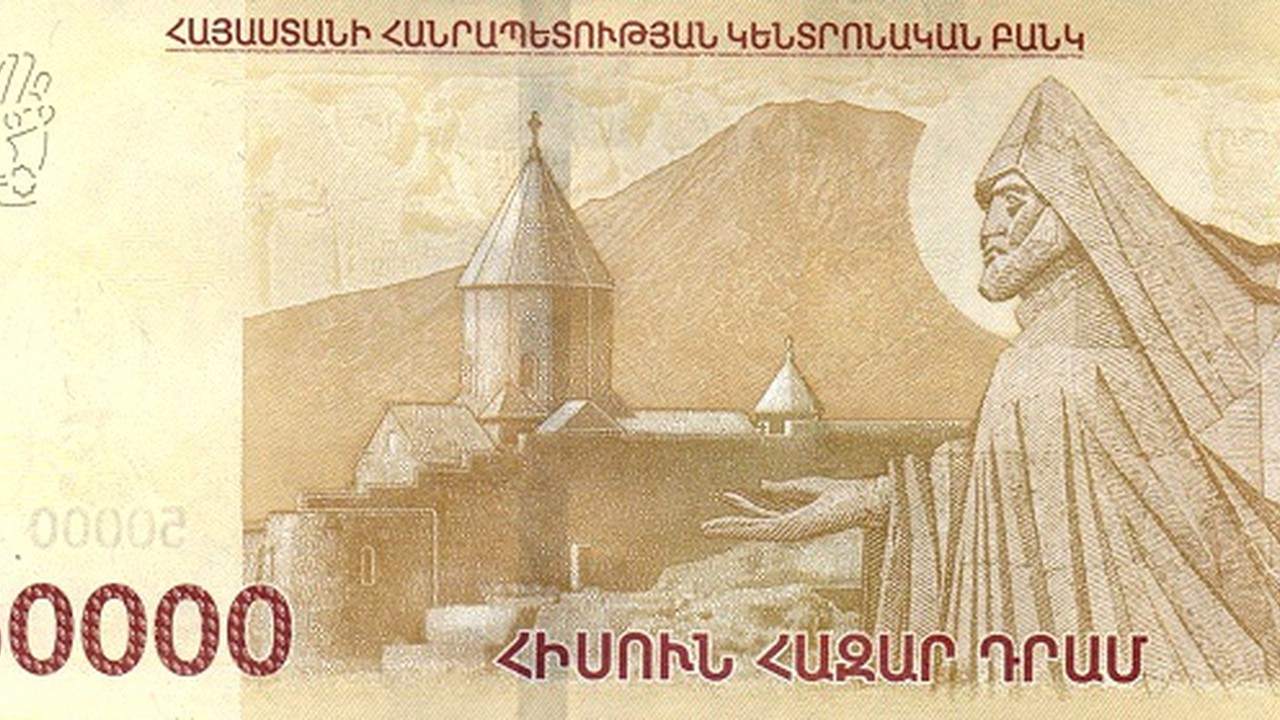 Armenian money - 100,000 dram banknote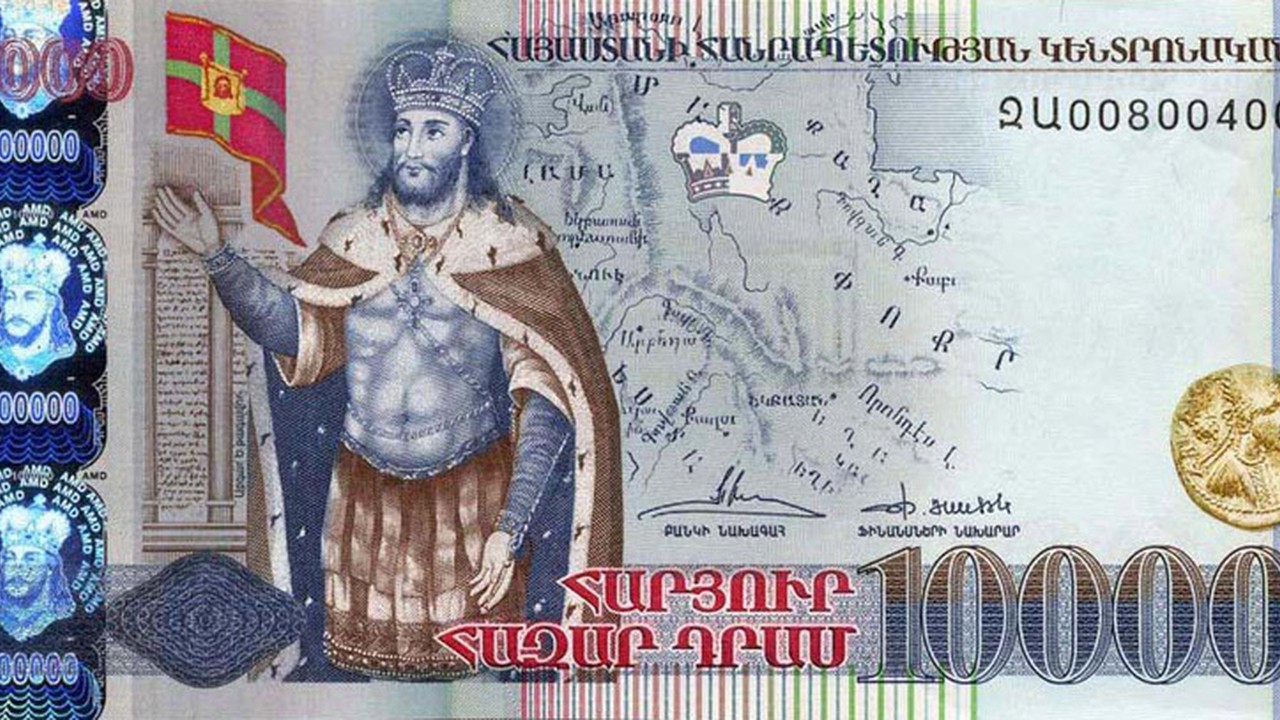 Armenian money - 100,000 dram banknote
Armenian coins (10, 20, 50, 100, 200, 500 drams)