Yerevan is a small city and is easy and pleasant to walk around. The majority of places of interest, museums, cafés and restaurants are in the city center. You can walk across the city center in almost an hour.
Both taxis and shuttle buses are available at the arrival zone of the airport terminal, at the exit from the baggage claim area.
Express (SHUTTLE) transportation from/to Zvartnots International Airport
---
Watch the bus online  (N 201)
SHUTTLE Bus (N 100)   -  Zvartnots airport to France Square (Yerevan city center)


Elitebus company organizes express transportation to Zvartnots airport from Yerevan.

The one-way cost is 300 AMD per person. The payment should be made in cash in AMD.
Express service works every 30 minutes. It takes about 20 minutes to get to the center from Airport.
Buses & Minibuses
---
Working hours: 06:00-23:00

Buses and minibuses are the most popular public transports in the city. Regardless of the distance, the fare is 100 drams within the city boundaries. The stops are quite close to each other and if you do not know how to reach somewhere, passengers and the minibus drivers can help you.
Metro
---
Working hours: 07:00-23:00

Yerevan metro system has one-line stretching from the the North to the Railroad Station in the southern edge of the city. There are 10 stations. You need to buy the 100 dram token before entering. Tokens are sold right in the station. There are also cards that have a predetermined quantity of trips.
Taxi
---
Taking a taxi in Yerevan is a very affordable mode of transportation.  You can get across the entire city for 600 drams when it is not rush hour. You can flag down a cab practically anywhere and they are often parked at the curb waiting for clients. On average, the fare is 100 drams per kilometer. It is best to avoid taking a taxi that does not have a meter, they will most likely overcharge. So it is more convenient if you download the taxi services online application (gg, Utaxi, Yandex Taxi) before arrival. You can also connect your bank card to the application.

Car Rental
---
Renting a car is not the most advisable means of transport if you are planning on staying in the city. There are many traffic lights, and traffic jams are common on workdays. Even parking lots and backyards of buildings are congested, so a car can become a real burden. On the other hand, renting a car is a viable option if you have decided to take short trips to other regions of the country.

Bike and e-Scooter Sharing
---
There are modern online applications (YerevanRide, Mimo Bike, YouDrive Lite, BusyFly, JET) for renting bicycles and electric scooters in Yerevan. But please note that, unfortunately, the city is not yet adapted to the use of these types of movements and there are no dedicated special lines.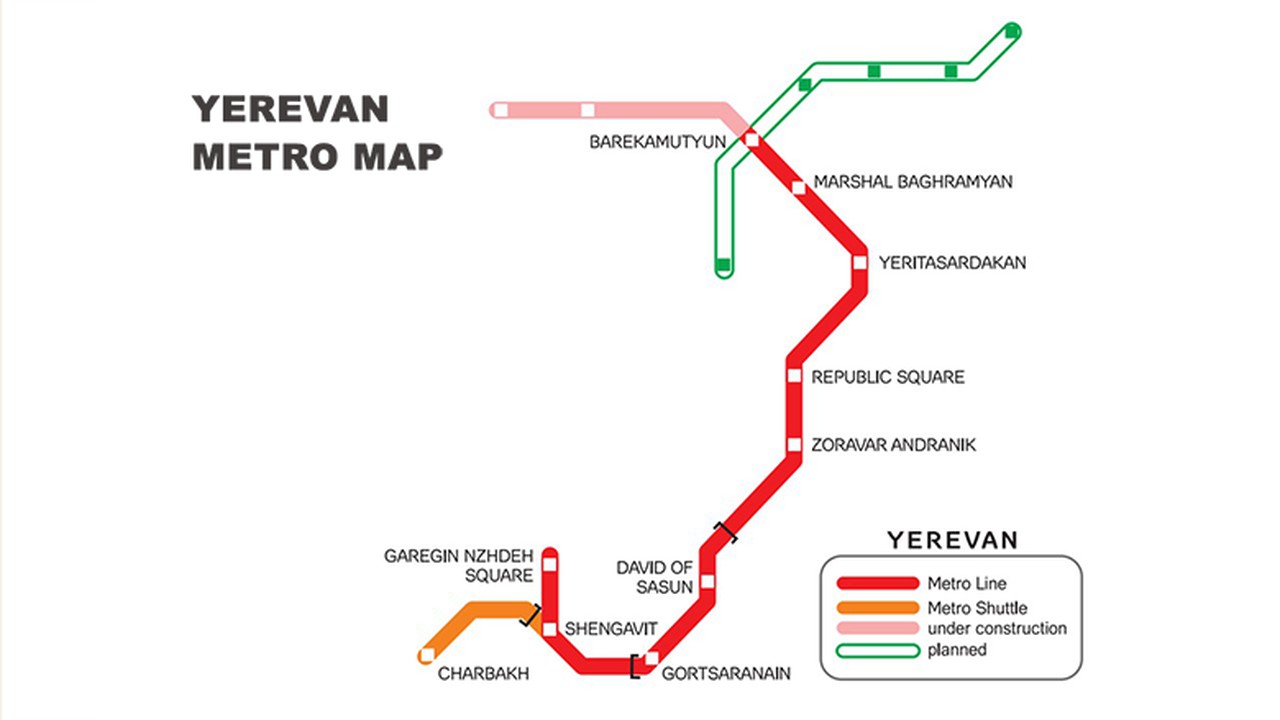 Electric scooter rental service