"RELIGIOUS TOUR" ROUTE
---
Yerevan's ancient and new churches, Christian monuments, and the rich history of the Armenian Apostolic Church on this tour.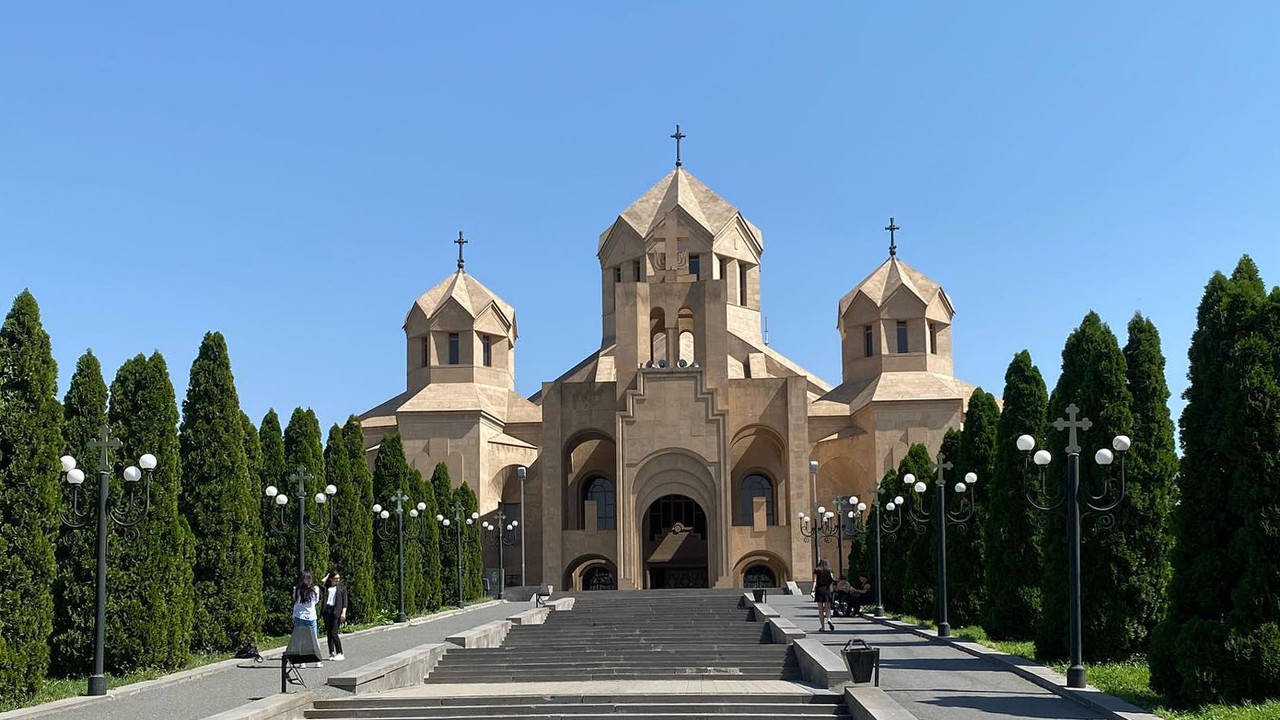 In 301 A.D. Armenia was the first in the world to adopt Christianity as a state religion. The overwhelming majority of the country's population is Christian. Echmiadzin Cathedral is the main church of Armenia, located in the complex of the Mother See of Holy Etchmiadzin, which is the administrative center of the Armenian Apostolic Church located in the former capital of Vagharshapat.
Besides modern churches, Yerevan is rich in many medieval churches. They are the models of ancient stone architecture of the capital. These monuments that preserve the imprints of the earliest and medieval architectural creativity, stand today in many parts of Yerevan testifying its Christian identity.
Duration: 1.30 h
Place of departure: "Moscow" cinema (18 Abovyan Str.)
Place of arrival: St. Gregory the Illuminator Church (Yer. Khochar Str.)
Activity period: May-October
Group: 8-15 ppl
Guide
Tickets: around 5000 AMD per person
Accessible for People with disabilities
Reservation in advance
Family friendly
Contact Information
+37411 514 230 (on weekdays 09:00 - 18:00)
tourism@yerevan.am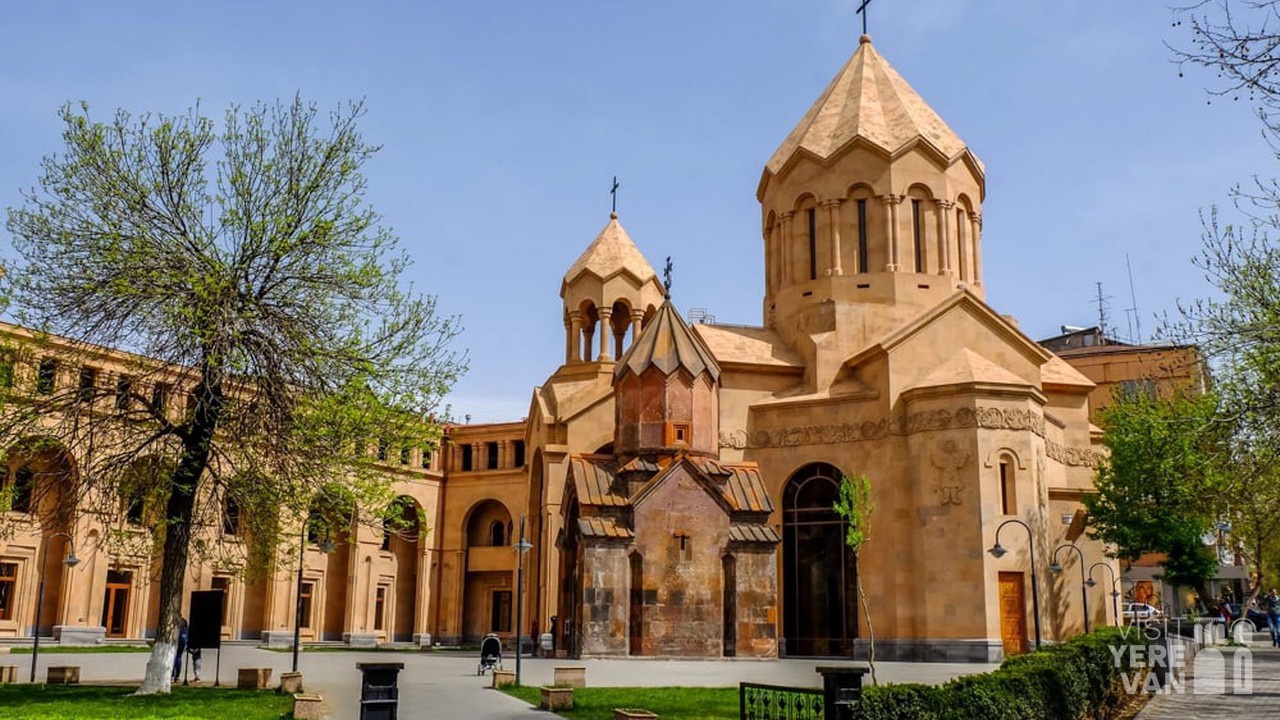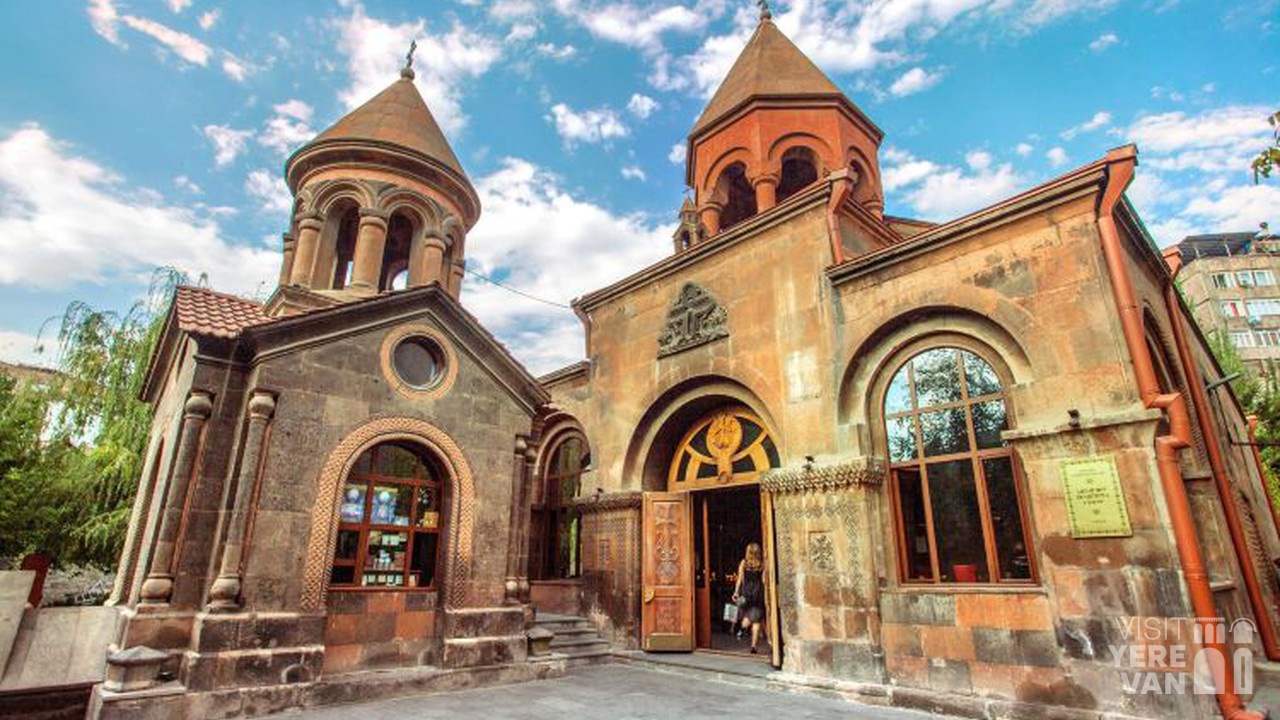 Route
Start: St. Poghos-Petros Church (now "Moscow" cinema). The church was completely destroyed by the decision of the Soviet authorities in the early 1930s.
Katoghike St. Astvatsatsin Church
Gethsemane Chapel: Building of Armenian National Academic Theatre of Opera and Ballet named after Al. Spendiaryan
Mighty St. Astvatsatsin Church
End: St. Gregory the Illuminator Church
Guide
Audio or live accompaniment guide.
Tickets
Places must be booked in advance.