"EVENING YEREVAN" ROUTE
---
In addition to the regular daily routes, the "Evening Yerevan" tour operates from the Republic Square.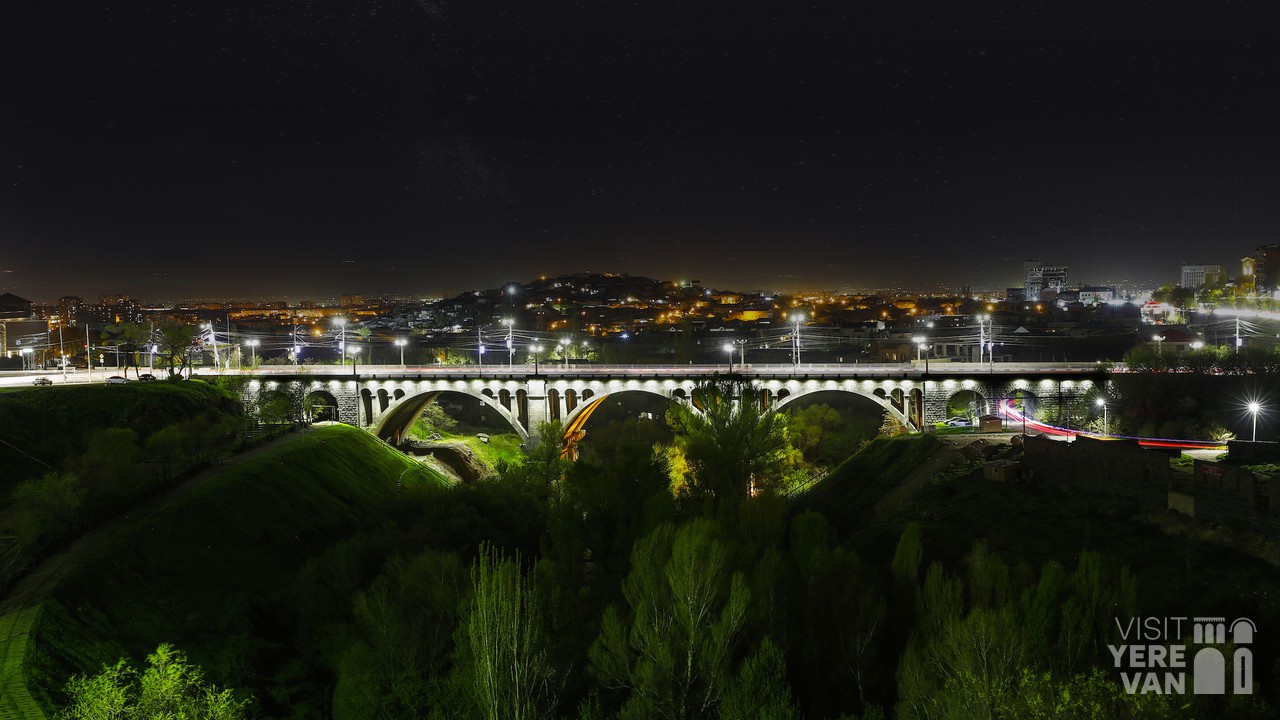 With this 2 hours route, the residents and guests of the capital have the opportunity to enjoy Yerevan in the evening, to take part in the music program of the singing fountains in the Republic Square, as well as to tour the unique sights of the capital, to enjoy the Yerevan panorama from above.
Every day at 21:00.
Duration: 2 h
Place of departure: Republic Square
Place of arrival: Republic Square
Activity period: May-October
Group: 8-50 ppl
Guide
Tickets: around 5000 AMD per person
Accessible for People with disabilities
Reservation in advance
Family friendly
Singing fountains on Republic Square in Yerevan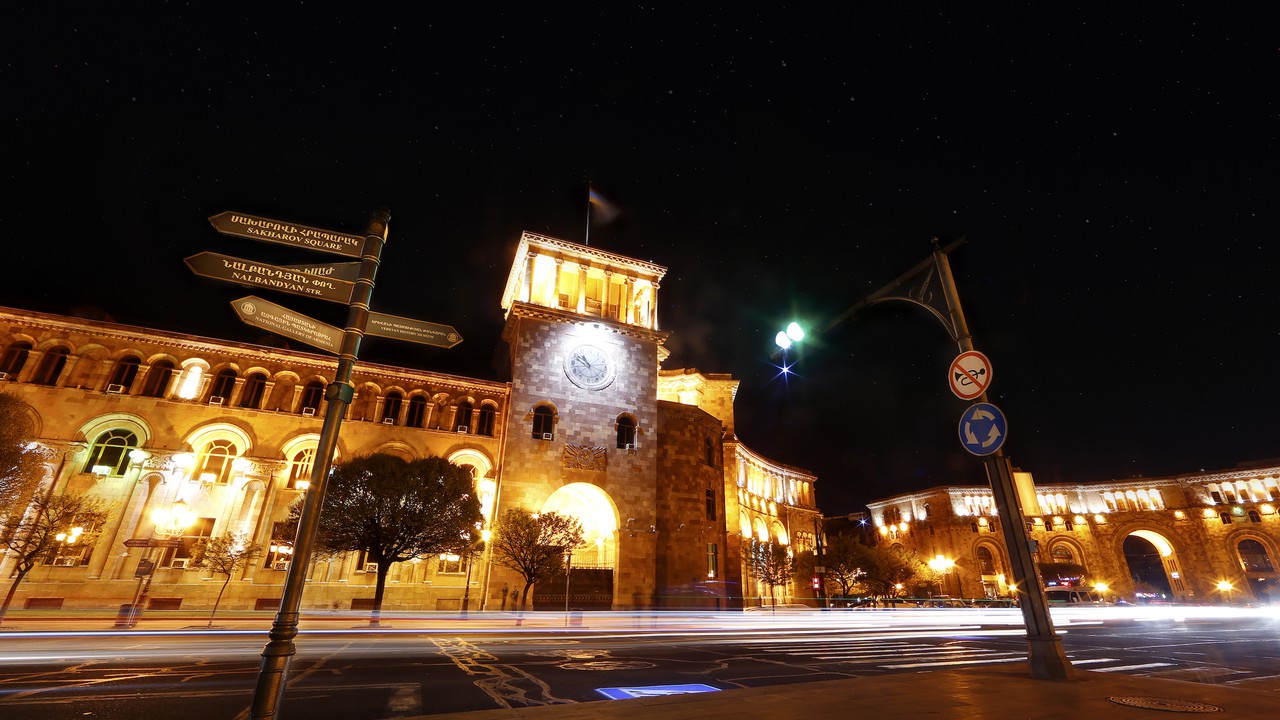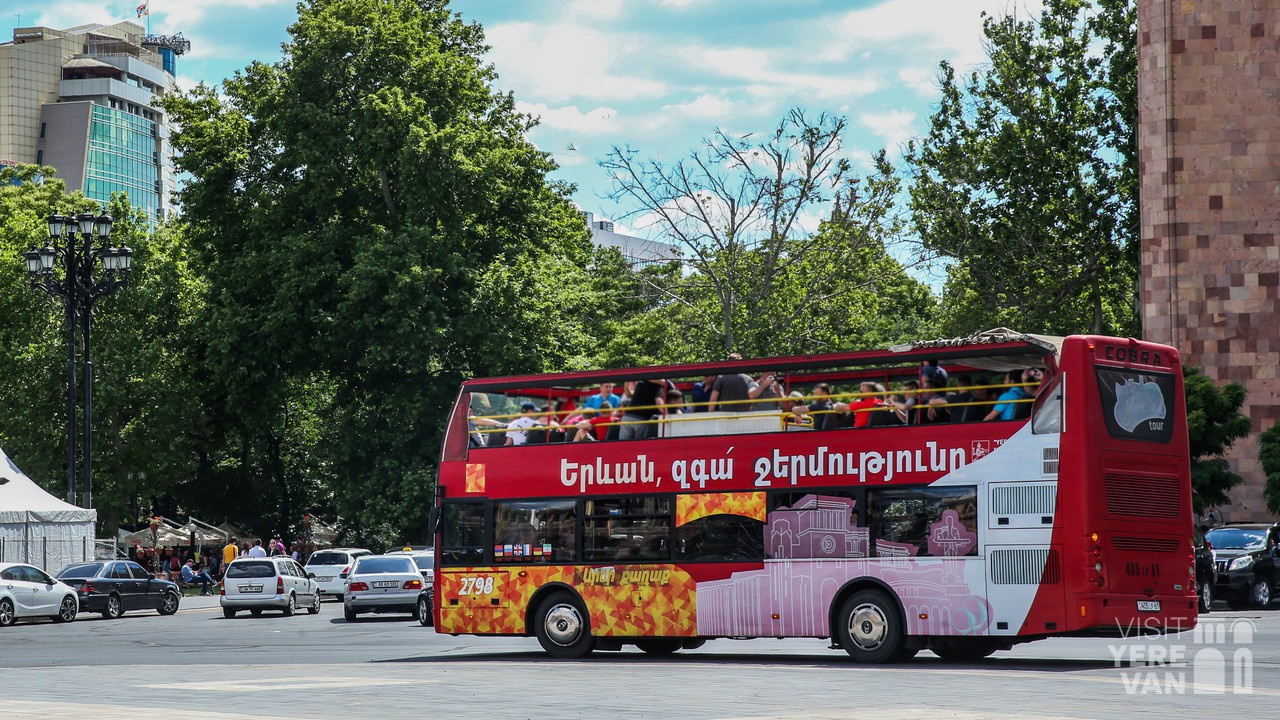 Route
Start: Republic Square (City center)
V. Sargsyan Street
Beirut Street
Mashtots Avenue, Matenadaran
Koryun Street
Abovyan Park
Victory Park
Abovyan Park
Khanjyan Street
Tigran Mets Avenue, cinema "Russia"
End: Republic Square (City center)