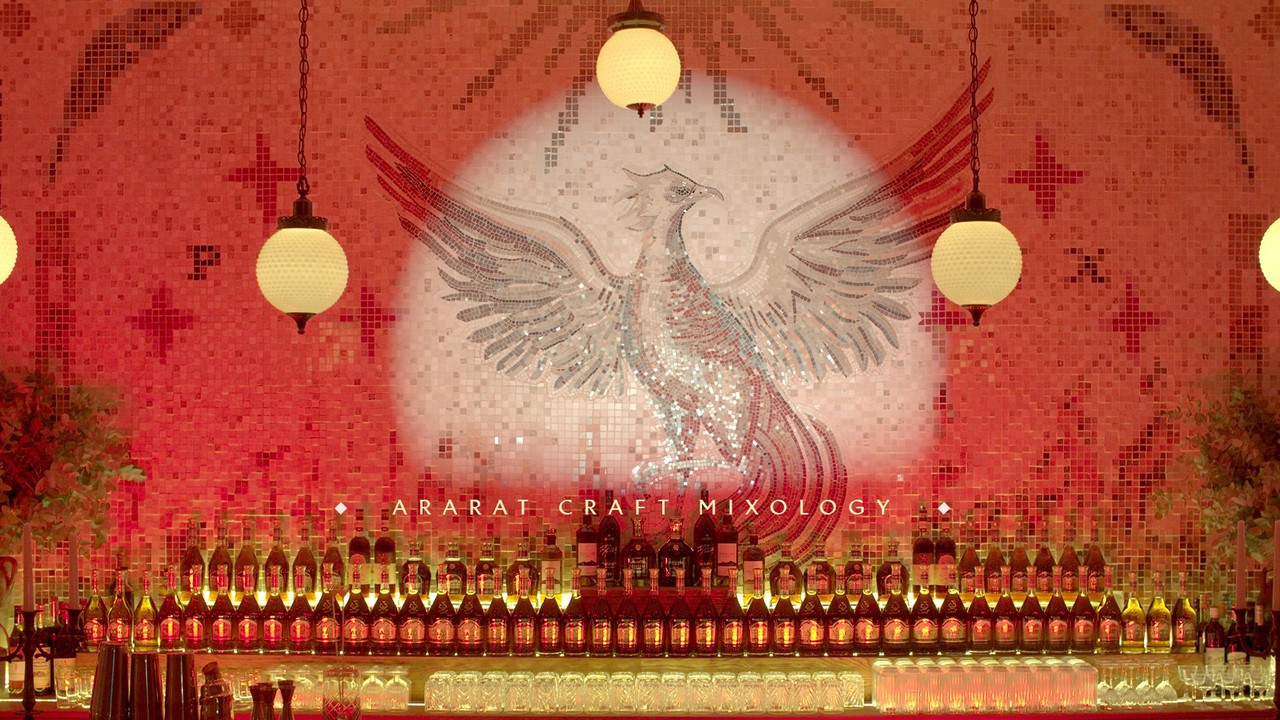 ''Bar Phoenīx'' is a gastronomic cocktail bar. 
The story began in 1887 when Ararat - the legendary Brandy Company, was founded and the historical building inherited from the Ancient Yerevan era was chosen as a primary location for the Bar at the address Abovyan 10.
At ''Bar Phoenīx'' the visitors get a chance to taste 12 unique brandy-based cocktails.
''Bar Phoenix'' also offers a fine dining menu meticulously selected by the local and guest chefs.
The visitors can get their bottle of Legendary Brandy from the Ararat Store located inside the Bar to take the incredible tastes and flavor notes with them. Degustation is available on the spot.
This is a place full of real legends. Visitors can feel the ''Phoenix's'' breath rising from the fire - the new renaissance of more than a century-old Armenian drink.