Armenia is legendary for its open-armed hospitality to foreigners - a local proverb states that every guest is a gift from God. So whenever you dine with Armenians, the bottle of Armenian brandy ("cognac" to locals) made from selected grape varieties, almost always comes out at the meal. Locals also highly appreciate wine, craft beer and homemade vodka with a high alcohol content (60-80%), made of grapes or various fruits or berries. Among the Armenian soft drinks, the most popular ones are local mineral waters, berry and fruit compotes, as well as tan and matsun, or tan an analogue of yogurt. After an abundant repast Armenians prefer to have aromatic and healthy Armenian herbal tea or coffee made in a jazzve pot, called "black" coffee by locals.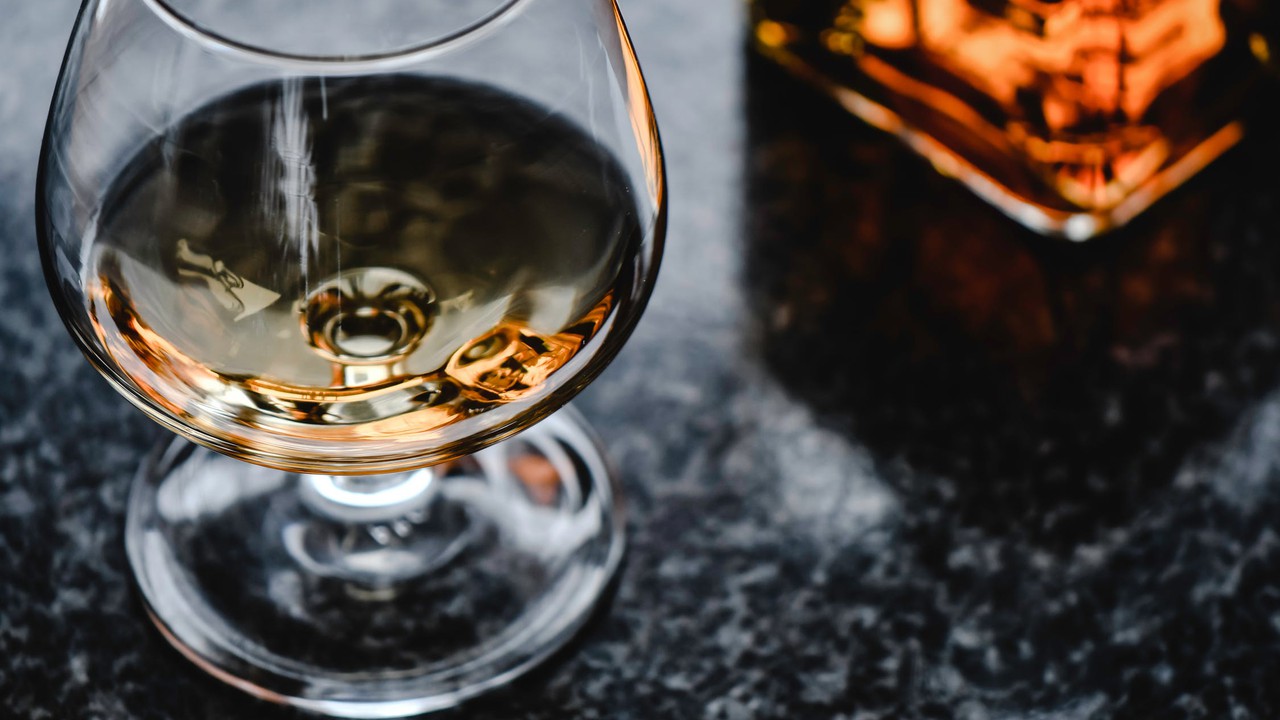 Armenian brandy
Armenian brandy, or cognac as it's called by locals, is made from selected grapes that are grown in the Ararat Valley. This strong alcoholic beverage is historically famous all over the world for its high quality, incredible flavor, and best traditions. The beverage is classified into three categories depending on the method and time of aging: ordinary, collection, and vintage. The most expensive collections of cognacs are the ones produced by vintage cognacs, additionally aged for at least three years in oak barrels. For collection cognacs, the names of vintage cognacs are preserved.
---
Armenia is a country with an ancient tradition of growing grapes. Archaeological excavations indicate that winemaking and viticulture on the territory of modern Armenia have been practiced since about the 15th century BC. References to the fact that excellent wines were exported from the region to neighboring countries for sale can be found in the ancient Greek historians Herodotus, Xenophon, Strabo. The wine was of high quality, old and unique.

The peculiarity of the production of Armenian brandy lies in the water used in its manufacture. If only distilled water is used in classical French production, then Armenian producers make brandy using spring water. Each Armenian brandy factory has a dedicated spring source and in accordance with the blending, schedule delivers water to production.
Armenian wines
Wine production occupies a special place in Armenia. During archaeological excavations in 2007 in a cave known as the Areni-1 (Bird's) Cave, near the village of Areni, a group of Armenian and Irish archaeologists discovered the world's oldest winery, which testifies that wine was produced in Armenia 6000 years ago. In the winery, vessels with the remains of wine, grape seeds, and winemaking tools were found: fermentation barrels, a wine press, storage jugs, and pot shards. Situations have been documented in the cave, which are obviously connected with the burial ritual and the production of wine. It dates back to 4000-3800 BC. and is considered to be the oldest in the world. According to the biblical legend, Noah descended Mount Ararat and planted a vine - this was the beginning of the winemaking tradition in the territory of modern Armenia.
---
According to the biblical legend, Noah, having descended Mount Ararat, planted a vine - this was the beginning of the winemaking tradition in the territory of modern Armenia. The development of winemaking in Armenia is also evidenced by the works of the Greek historian Herodotus and the Greek philosopher Strabo.
The history of modern Armenian winemaking began in 1887, when famous merchant Nerses Tairov, with the permission of the Erivan authorities, founded the first enterprise in Armenia for the production of wines and cognacs in the former Erivan fortress. Initially, about 1,200 buckets of wine were produced annually by artisanal methods. Unable to sell it, Tairov sold his enterprise to the large Russian industrialist Nikolai Shustov in 1898. Shustov, after acquiring the Tairovskaya distillery, having studied the secrets of making and storing grape wines, reconstructed the basement, where he installed oak barrels (butts) for long-term aging of wines. Shustov, having built a shop for the rectification of alcohol, expands the production of brandy. Soon, wines and cognacs produced in the Erivan Fortress, due to their unique taste, become widely popular.
The hot southern climate of Armenia ensures a high accumulation of sugar (up to 30%) in grape juice, which makes it possible to produce high-quality fortified, strong and sweet wines in large quantities. Table wines with a high alcohol content were also produced in Armenia.

In Armenia, you can try all the typical wines made from local grape varieties, but have you ever heard of or tried a pomegranate wine? If you haven't, Armenia is the place to try one. Coming back from Armenia, remember that this is a great gift for your loved ones.
The country is home to various wineries that not only make traditional beverages, but also raspberry, pomegranate, and other fruity alcoholic drinks. The pomegranate is the national symbol of the country and signifies wealth and fertility. Thus, it is often referred to as "the drink of the Gods". Producing one liter of the purest wine takes about 10-12 kgs (22-26 pounds) of fruit. Therefore, it's considered to be an alcoholic delicacy.

The climatic conditions of Armenia are ideal for the production of dessert and sherry wines of white, pink and red types. These grapes have a high sugar level, which makes the wine stronger with a high alcohol content. Among Armenian wines, there are mainly dry, semi-dry, semi-sweet and sweet wines.

Armenian Herbal Tea
Herbal teas can be made with fresh or dried flowers, fruit, leaves, seeds or roots. The most consumed infusions are thyme tincture, wild and domestic mint, linden leaves, pomegranate flowers, dried pomegranate peel, etc. Leaves and flowers harvested in the season, washed, dried in the sun and kept throughout the year. One of the most popular teas among the locals is an infusion of mint or thyme, or both mixed together. It can be ordered at any café and restaurant, just ask for the local herbal tea.
---
The tincture is brewed very simply: herbs are poured with boiling water, covered with a lid, letting them steep for a few minutes, decanted and herbal tea rich in medicinal properties is ready.
Many local companies produce such herbal infusions in very presentable packages and you can safely buy them in supermarkets as a good and useful gift from Armenia.